Before entering the world of fitness, DeBlair Tate had the wrong image of female bodybuilders. Her view changed when a young woman, who was also a fitness competitor, showed her some pictures. She was amazed by the photos and, at that very moment, decided to pursue fitness.
In 2007, DeBlair participated in her first competition, the Supernatural Bodybuilding and Fitness Competition, and secured 4th place out of 32 competitors. Following that, she went on to take part in various fitness competitions. Throughout her journey, she earned multiple titles and awards, including back-to-back wins as Miss Georgia Fitness.
After a while, DeBlair realized that she had the knowledge to guide people striving to achieve their fitness goals. With that realization, she dived into the world of fitness training. She trained clients to compete in various shows and acquired several certifications along the way.
Now, she is the CEO of DeBlairFitness where she offers her Coaching Services. On top of that, she serves as a US Air Force Training Instructor and is the proud owner of the 8Figured Brand. The brand offers activewear, leisure wear, supplements, and more. In this interview, DeBlair shares her fitness journey and how she got her sculpted physique.
Table of Contents
Can you tell us a bit about your fitness journey?
After college graduation, I moved to the coast on an assignment with the Air Force. I was there for less than a year when Hurricane Ivan hit, and I decided that I did not want to continue fighting against the storms. I moved to Atlanta, landed a job as a loan officer, and worked part-time at a gym near my apartment.
One evening while working at the juice bar in the gym, a gentleman who had come to purchase supplements asked if I had ever thought of doing fitness competitions. He said I looked like I worked out and that I probably would do well in the competition.
Not knowledgeable of the competition world, I responded with an "absolutely not!" My image of female bodybuilders was not something I wanted for myself, so I politely declined. He attempted to explain the difference, but I wasn't interested.
Later that day, a young lady came into the juice bar with a book. She introduced herself to me and stated that she was asked to come in and show me some pictures of her as a fitness competitor. I was in awe. She looked amazing. At that moment, I was sold and ready to begin training to become a fitness competitor.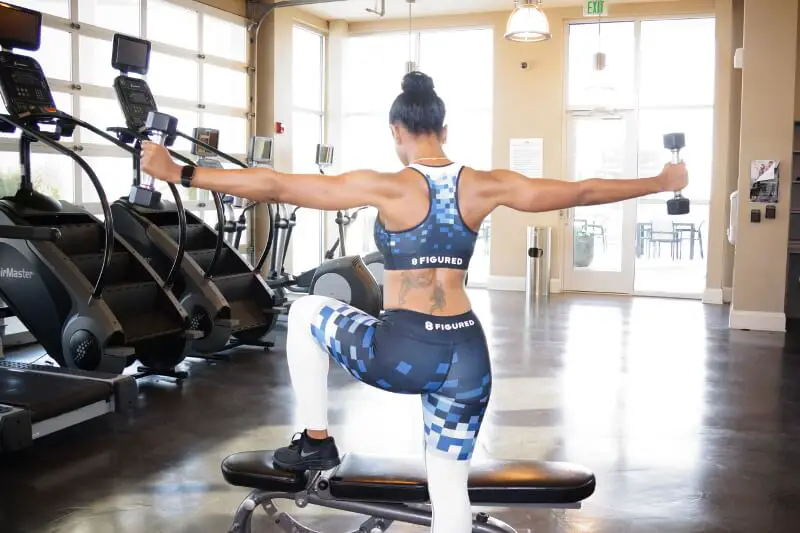 I joined their gym and began training and preparing myself for upcoming shows. I learned quickly that fitness competitions are not for the faint of heart. It is a serious business, and it requires a commitment of time and effort and a perfect diet.
I began training for my first fitness competition in 2006. I hit the stage in April of 2007, where I placed 4th out of 32 competitors in the nationally recognized Supernatural Bodybuilding and Fitness Competition.
I later competed in another show where I put first overall, which allowed me to compete worldwide in a Pro-Status—an accomplishment that can take many years to reach. From that point, I competed in shows where I've won many titles and awards, including being crowned Miss Georgia Fitness for two years in a row.
During this time, my body changed dramatically, and everyone noticed. I would be out shopping, and people would approach me to ask questions as if I was a professional trainer and ask if I could train them. For a long time, I would say no and direct them to one of the trainers at the gym until I realized that this had become my lifestyle, and I had the knowledge to guide people just as I had been guided.
It became a journey of sculpturing my body and having the ability to affect the lives of others as well. I trained clients to compete in numerous shows. Along the way, I gained several certifications and was on the road to becoming one of the best trainers in the game. To experience the impact my training had on transforming people's lives—whether for image, health concerns, or self-confidence—passion burned within me and grew increasingly over the years.
As a trainer and professional figure competitor, my passion was focused on helping people achieve their goals of living a happy, healthy, and prosperous life. I was dedicated to developing results-driven programs that were individually designed to help people achieve optimal health.
Although my main focus was on personal training and fitness, my ultimate goal was to help people become successful in all areas of their lives; physical, emotional, and professional. Everything I did was meant to educate, inspire, motivate, and, above all, empower people to create the life they deserved.
Where does your motivation come from?
My motivations come from many places―it depends on the day. Sometimes it's my health and the appreciation for it. Other days, it may be me wanting to make my small town in Mississippi proud, along with my family.
What is your diet like?
I'm a pescatarian who loves steak, so I'm unsure what the term for me would be called. LOL. That's pretty much the only meat I'll eat, and this is very rare. I would say I have steak about 3-4 times a year. Outside of that, I have a pretty clean eating regime. I do enjoy myself from time to time, but regularly, my diet is clean.
How much time do you spend in the gym?
I work out on average, five days a week. It's not always gym time―I enjoy outdoor training just as much. However, when I go to the gym, I can easily spend 2-3 hours there without a doubt.
What is your training routine like?
I do a lot of strength training and weight lifting interval routines. When I'm in the gym, I hit the weights, depending on the day, from moderate to heavy lifting. Believe it or not, I do not enjoy long-distance running. I prefer stair sprint intervals or resistance training on the bike or stair master. I do run a lot because I'm still in the military, but I'd rather be doing something else.
Have you ever taken a long break from training?
The longest break I've taken from training was after a surgical procedure―I think I was down for about three weeks. After that, I was so ready to get back in the gym, but there were really no real breaks for me outside of that. Training is my peace, my passion, and I love it. I do, however, have rest days, but I don't consider that a break.
What is the toughest part of living a fitness lifestyle and how do you overcome it?
I don't know if there is a tough part about living a fitness lifestyle because this is normal for me. However, being an actual fitness trainer became a challenge because of the level of time and commitment I sacrificed to my clients. In addition, most of my personal needs were often neglected, including my self-care, family, and friends.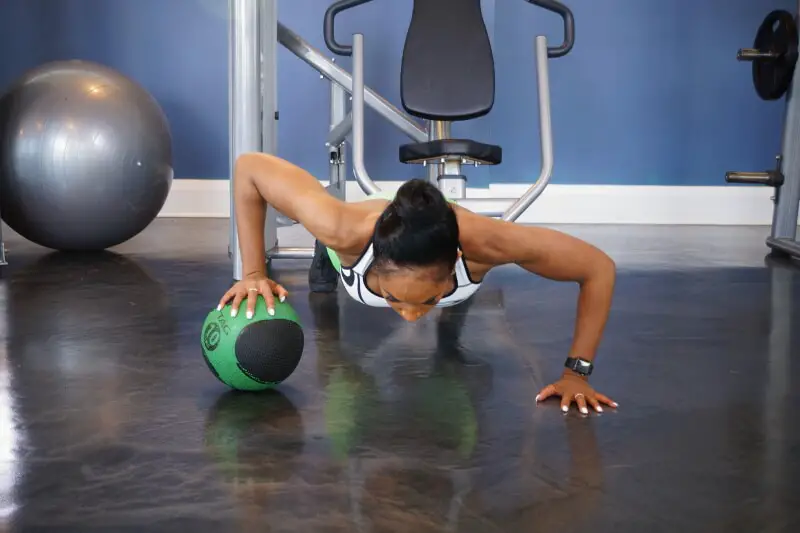 Do you use supplements?
I do use some supplements. The primary ones are protein powders, glutamine, and an occasional fat burner. In addition, I take some of the everyday things that help keep the body conditioned, like the Omega-3 fatty acids-fish oil, a multivitamin, probiotics, sea moss, Vitamin D, and magnesium, just to name the basic ones. I don't take anything that I perceive as unhealthy or enhancers.
What is the achievement you are most proud of?
I think I'm most proud of being able to help people really transition their lives and health through my expertise. It feels good when I get praise reports from my clients who have just come back from the doctor who is no longer a diabetic or on blood pressure meds. I get my moments from the way I impact the people that trust me to help them.
What are your top tips for people wanting to get a sculpted physique like yours?
Tips for anyone is first to know your why and purpose for doing it.
Love yourself and want better for yourself to gain that motivation to be disciplined.
Consistency is key—dedication, self-discipline, and consistency, hands down. Have a plan and stick to it.